BIKEWAYS FOR AMERICA
You may be noticing a boom in bike lanes and bikeways in your city or town. But this is nothing new; in the 1970's, concern for the environment led many to question the prevalence of cars, and to embrace the bicycle as a viable transportation alternative, as well as a recreational pastime. Ken Kolsbun founded "Bikecology" in 1971 to address the lack of infrastructure for extensive and safe bikeways in America.
Bikecology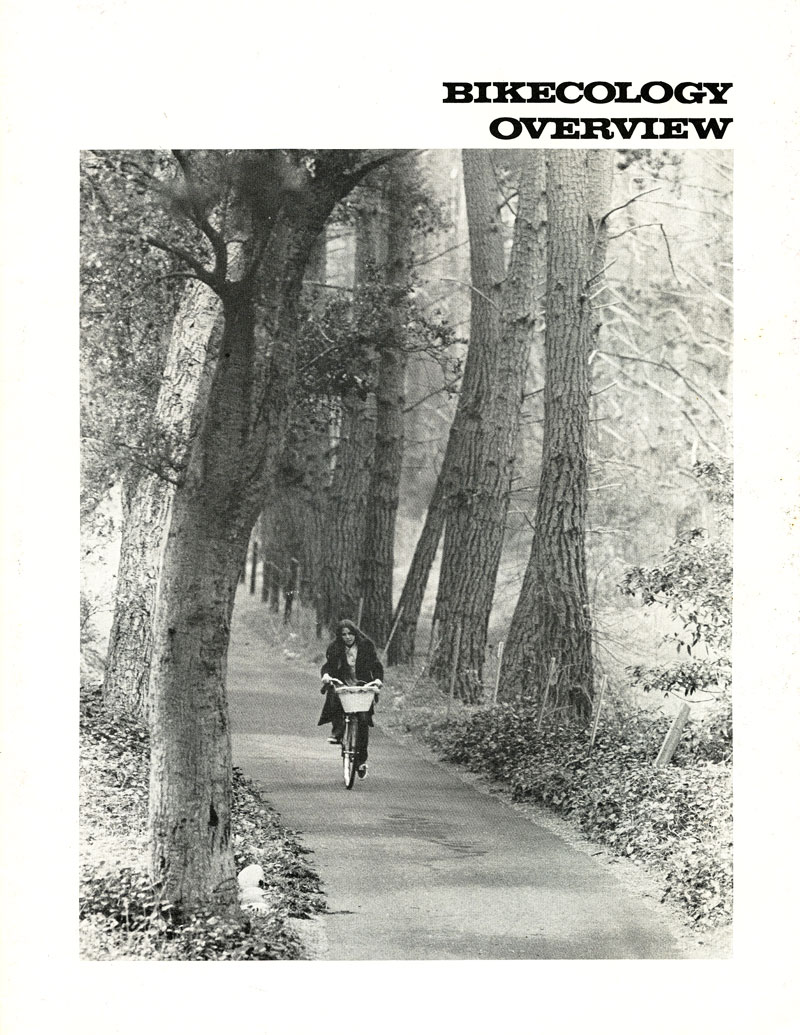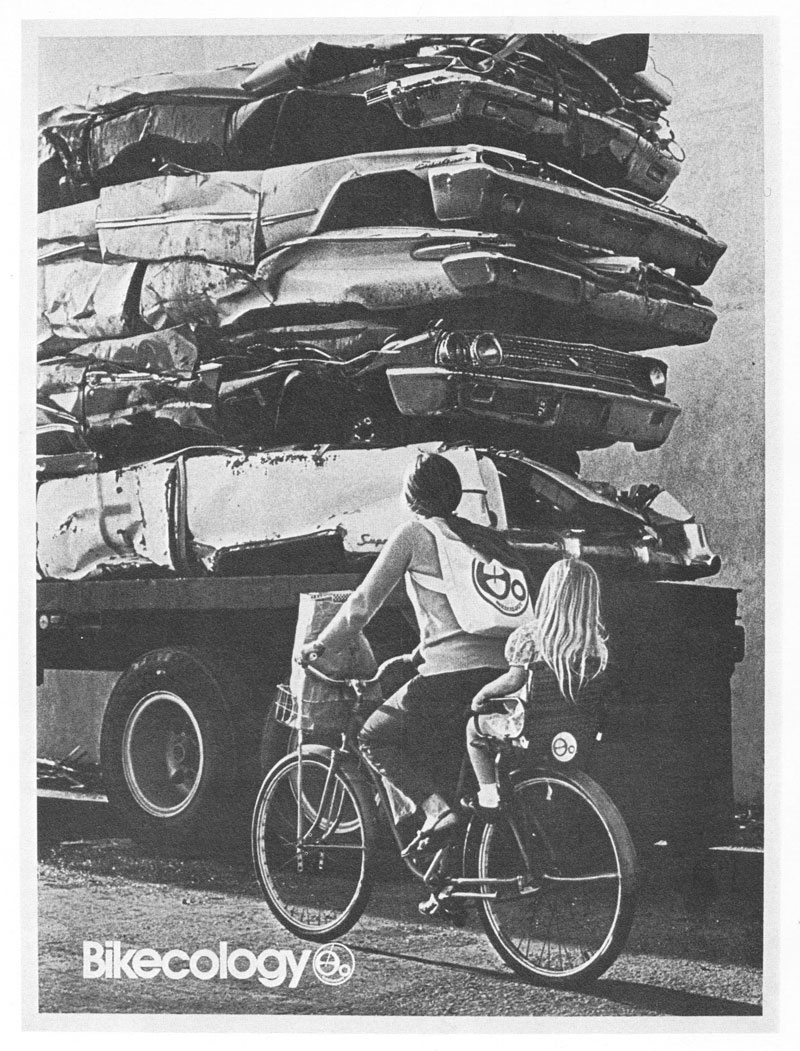 Jannice and Daughter Tuesday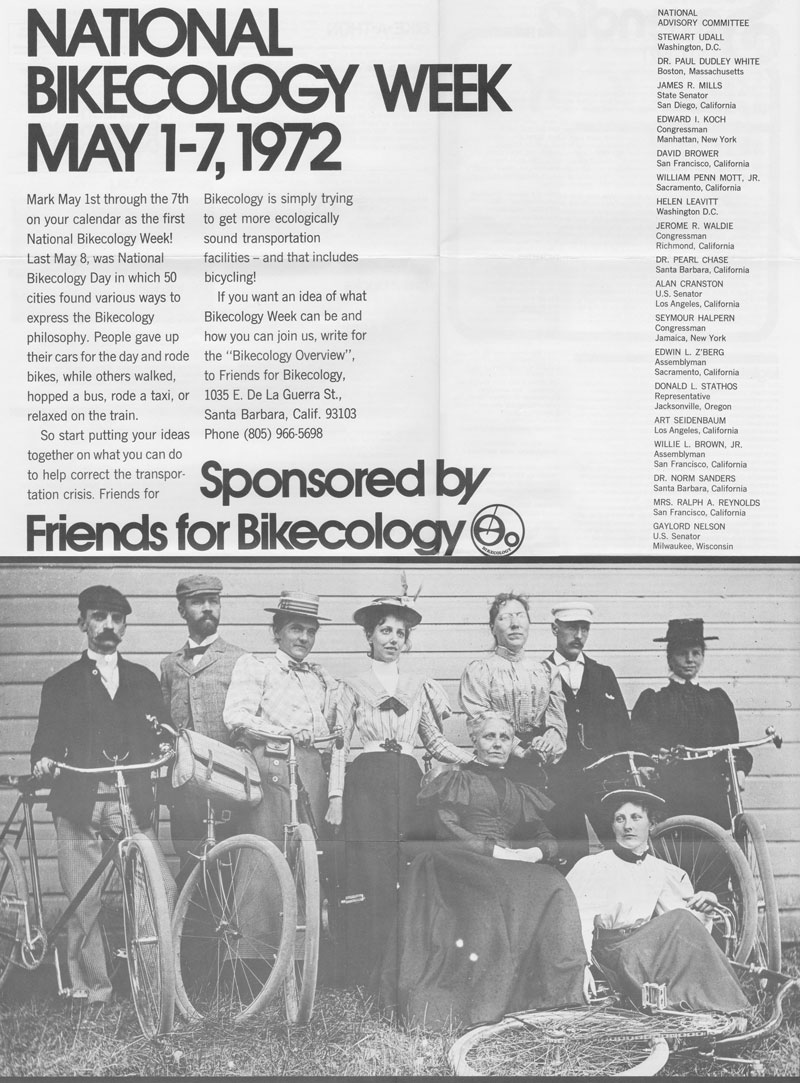 Serendipity – The Bikecology Newsletter – May 1 – 7, 1972
In 1971 Ken founded and became Executive Director of "Friends for Bikecology". The non-profit organization's principle objective was to create a more livable environment through a viable transportation system, including bicycling. Friends for Bikecology served as a nationwide clearinghouse on all aspects of bikeway planning and other forms of ecologically sound transportation. The organization went on to have 60 chapters across the country and hosted a "National Bikecology Week" in 1972, "involving thousands of people in more than 70 cities throughout the nation." (Where Are the Bikeways, Ken Kolsbun)

Today's extensive network of bikeways and bike paths across the nation are a direct result of Ken's work along with others in the 1970's who "encouraged bicycle manufacturers to stop designing and advertising their products as toys and to promote them as legitimate forms of transportation. They also call on the industry to incorporate features that promote safety and prevent theft…They suggest that an equitable portion of federal, state and city transportation funds go for the acquisition, design and development of safe bikeways." (From Bikecologists to Be Seen, Heard) published in Rampage, student newspaper of Fresno City College, May 6th, 1971) Friends for Bikecology officially operated from 1971-1974, and America experienced a tremendous bike 'boon'. Bike sales soared approximately 22% from the previous year to 9 million in 1971 and up to 14 million the following year. By 1973, over 250 bicycle bills were offered in 42 states and at least 60 became law.
In 1973 Newsweek Magazine published Ken's article Where Are the Bikeways in which he describes the logic of building bikeways and bike lanes which "radiate from residential neighborhoods to schools. On-street car parking gives way to protected bikeways on key thoroughfares." Now, 50 years later, we are seeing just these sorts of infrastructures being incorporated in city planning across cities and towns in America. Download and read the full copy of Ken's article Where Are the Bikeways.
In 1974, Friends for Bikecology (Ken Kolsbun and Bob Burgess) designed and published Discovering Santa Barbara, without a Car – an extensive booklet that includes histories, resources and maps. The project was funded by the Santa Barbara City Council. You can purchase the booklet from Amazon.
Friends for Bikecology was recognized and supported by numerous public figures including David Brower (first Executive Director of the Sierra Club and founder of Earth Island Institute), Alan Cranston (U.S. Senator) and Stewart Udall (Secretary of the Interior, 1961 – 1969). Friends for Bikecology was even documented by a Japanese company for a series on Japanese television: "Bikecology Under the Sun".
Ken is still an avid bicyclist.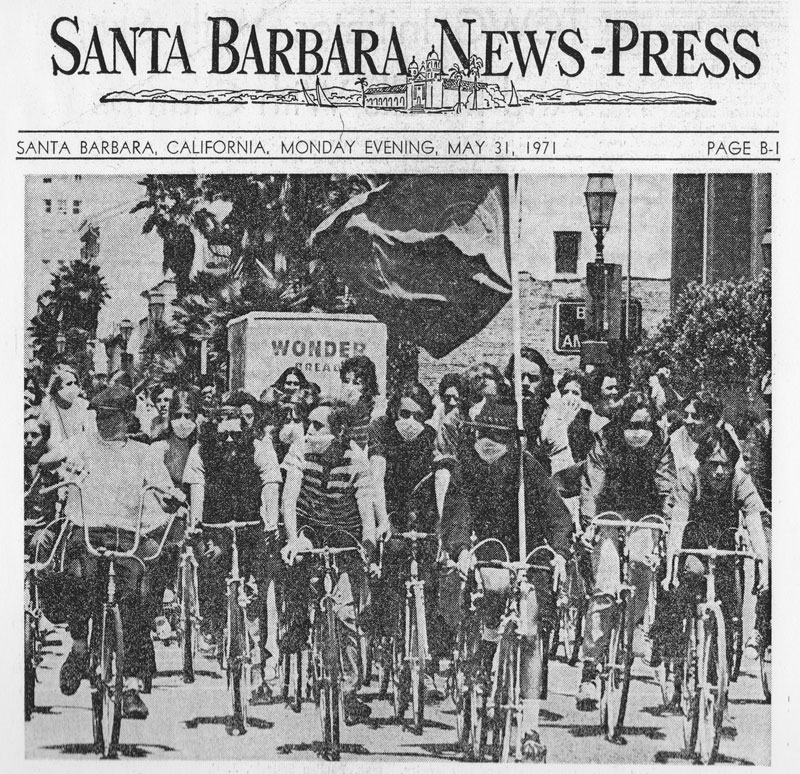 BEHIND THE BANNER of Bikecology, several hundred cyclists rode on the first annual Bikecology Day in Santa Barbara. They were among bike riders in more than 50 cities across the nation who celebrated the event. – UNS – Art Kress photo