Featured Book: An American Phenomenon of the 60s and 70s: When Painted VW Bugs, Buses and Other Vehicles Became Symbols of Peace, Love and Change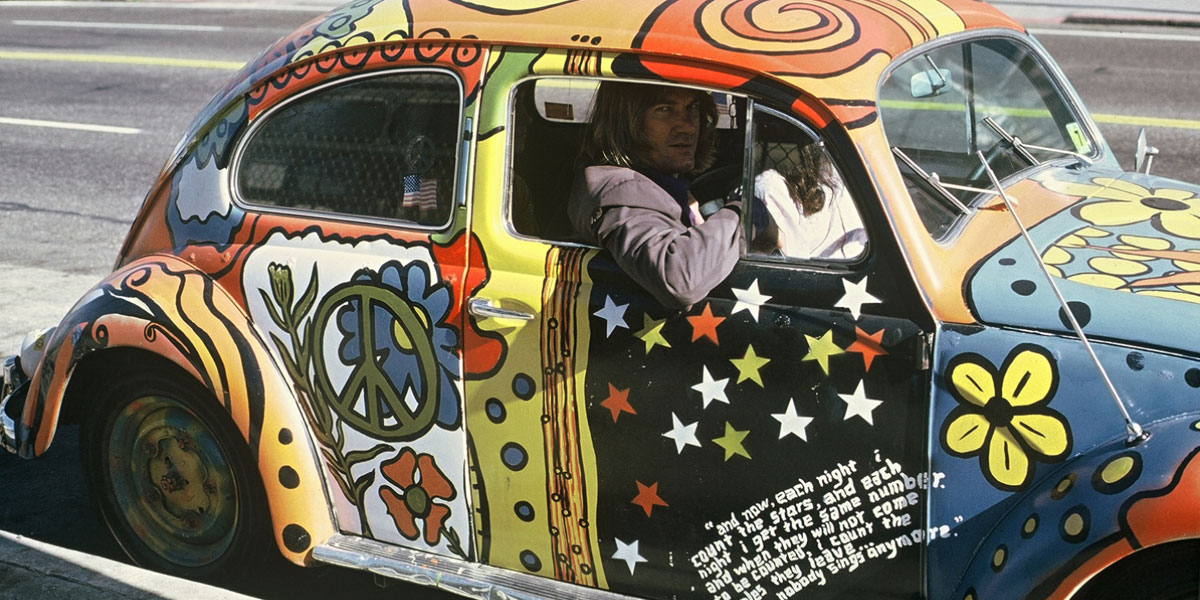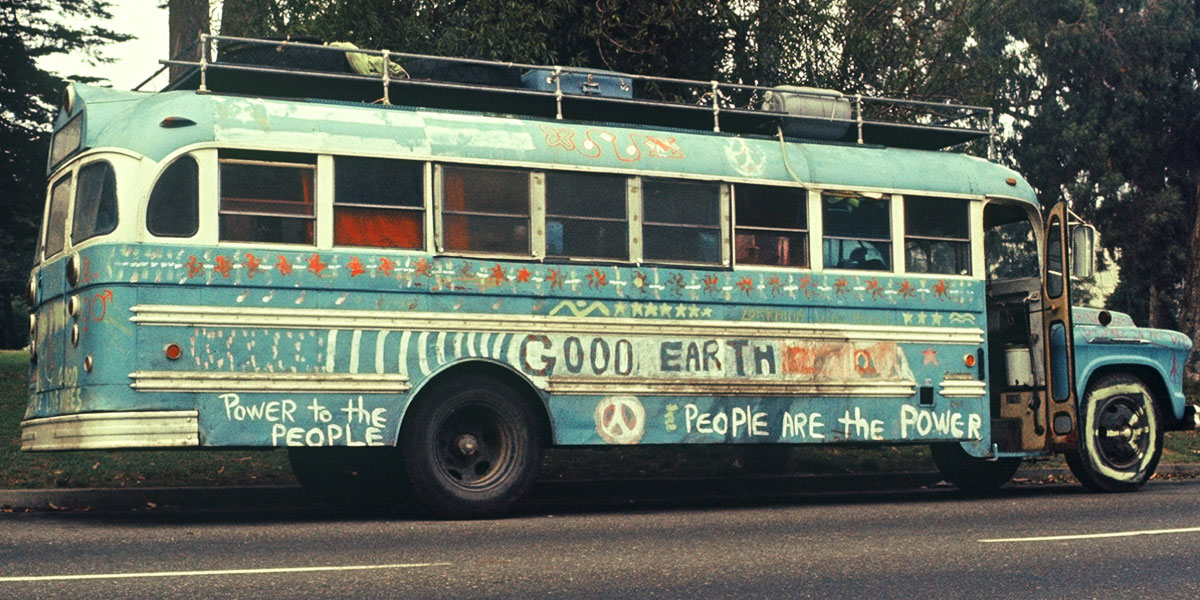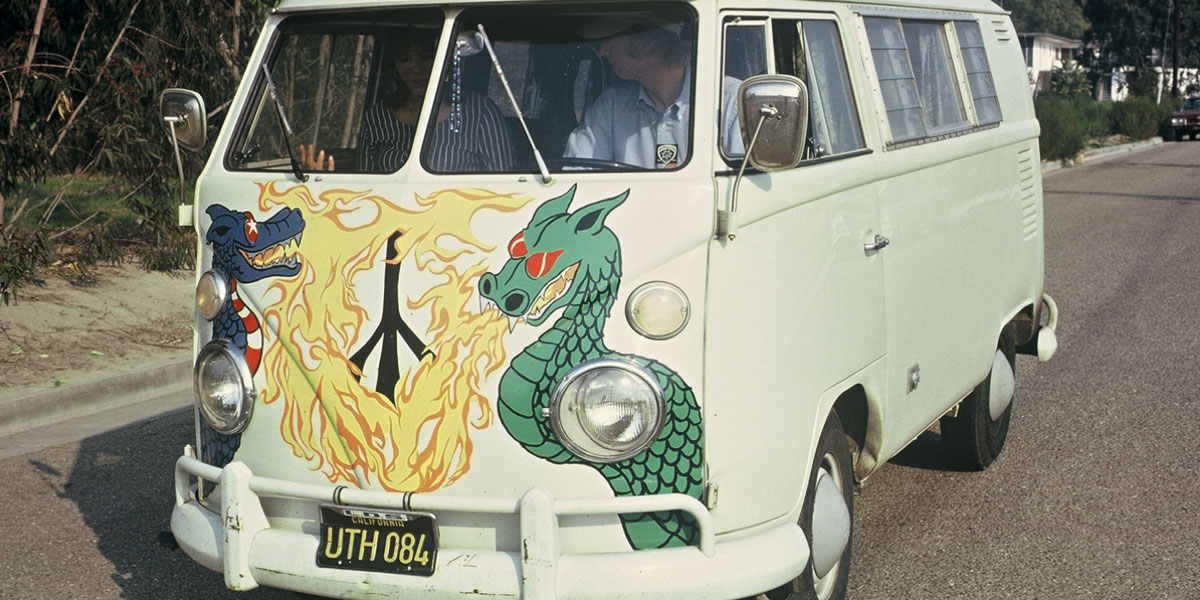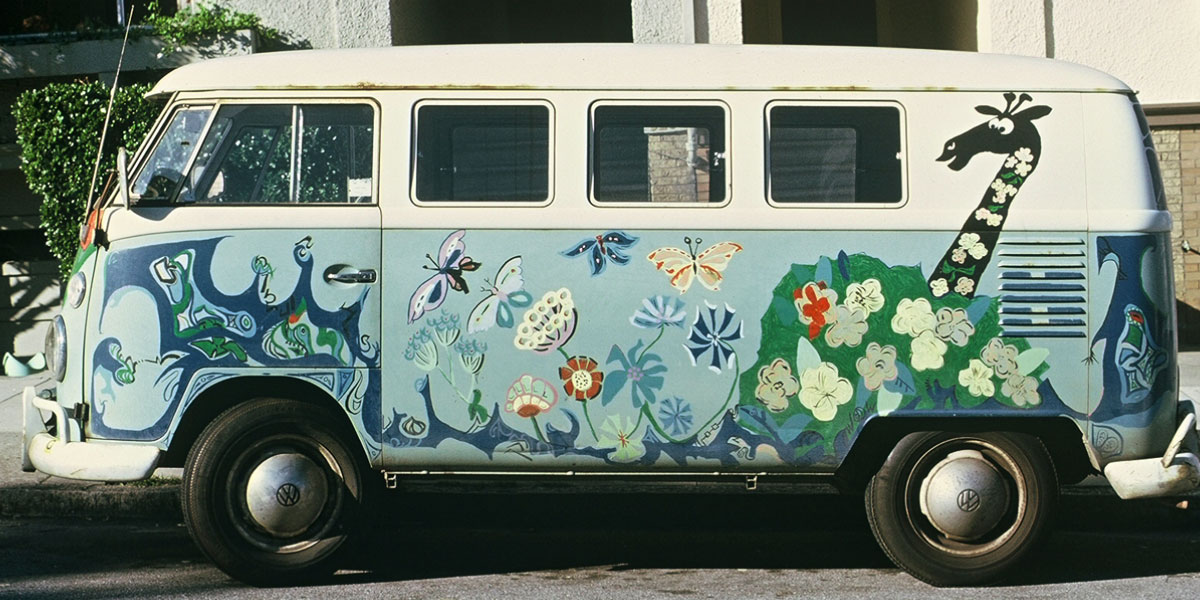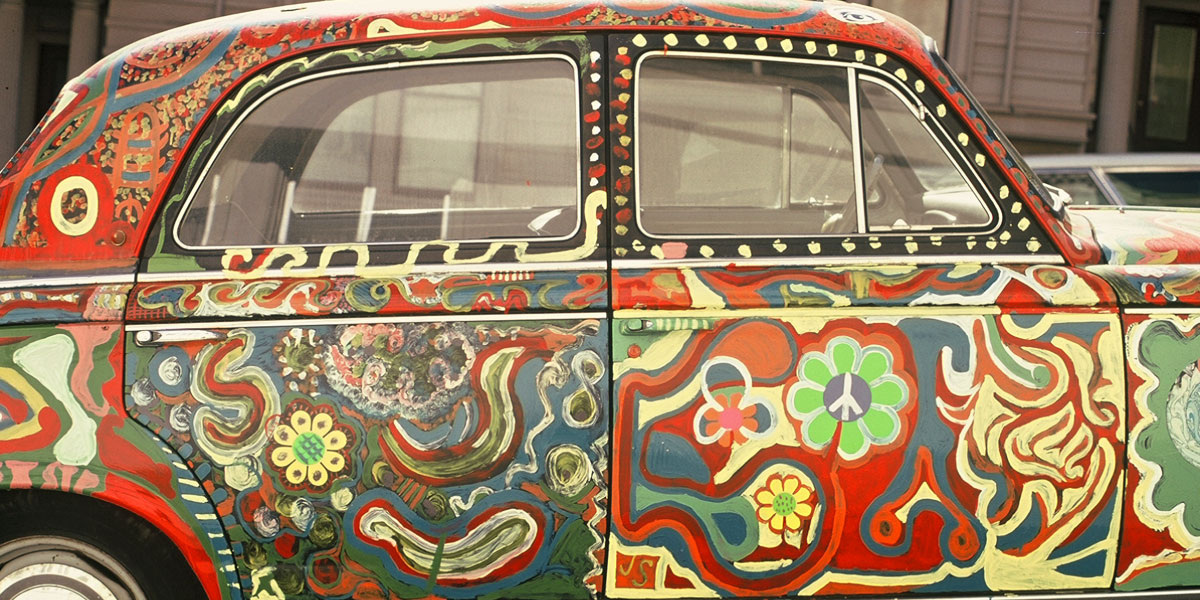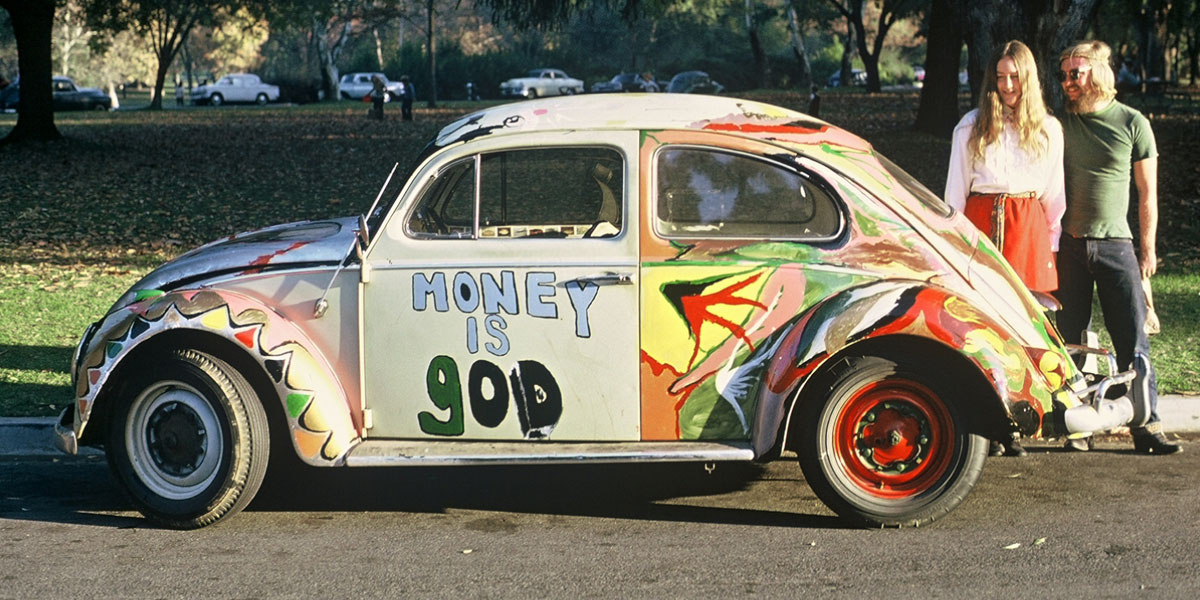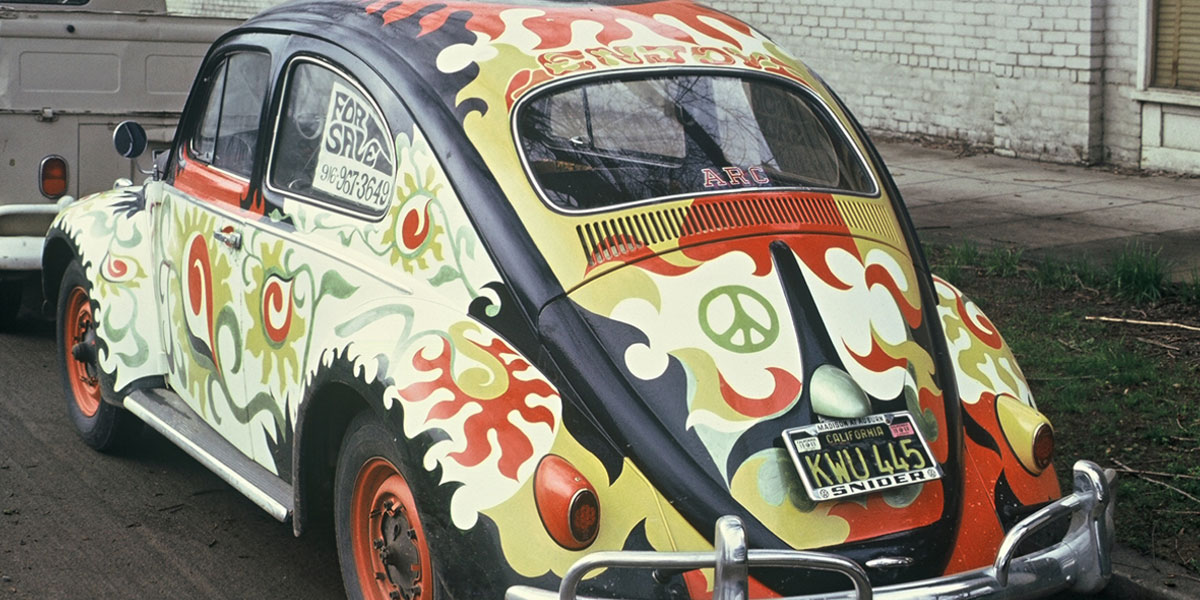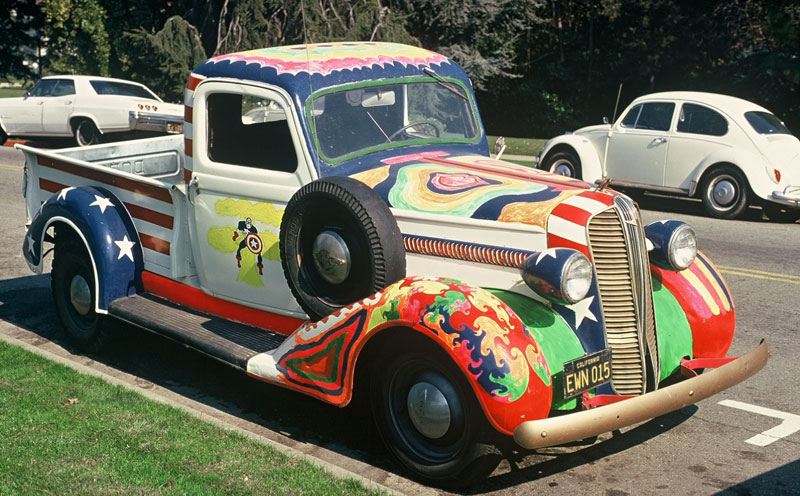 Ken Kolsbun - Travelling Billboards
Ken Kolsbun - Travelling Billboards
Ken Kolsbun - Travelling Billboards
Ken Kolsbun - Traveling Billboards
Ken Kolsbun - Traveling Billboards
Ken Kolsbun - Traveling Billboards
Ken Kolsbun - Traveling Billboards
Ken Kolsbun - Traveling Billboards
Ken Kolsbun - Traveling Billboards
Traveling Billboards - A Golden Age - Ken Kolsbun
It was an eye-catching decade of a moving whimsical art show on wheels in California, offering messages of peace, hope, love and change. In its beginning, this 'folk-like' art was painted on VW Bugs and VW Buses by hippies and soon followed by college students and artists opposing the emerging Vietnam War.
Unlike traditional billboards that sell products or political candidates, An American Phenomenon's colorful art and messages helped us rethink America's mores, including conformity, war, racism, and more. This short-lived phenomenon lasted about one decade, beginning in California during the middle 1960s as the Vietnam war was exploding with large protests. It continued up to the mid 1970s, when President Nixon was forced out of office, coinciding with the end of the twelve-year war.
As a landscape architect and budding photojournalist, I captured these vehicles with 35mm color film, during my ongoing research on the history of the peace symbol, which resulted in our book, Peace: The Biography of a Symbol, National Geographic c 2008. These photographs, taken five decades ago, reveal young peoples love, and my own, of VW Bugs and Buses. The newly colored vehicles were a real eye-opener and added a sparkle of joy to the roadway landscape.
Social Change Activist
Ken Kolsbun, author, photographer, researcher, historian and life-long peace activist and promoter of sustainability. Ken is the author of five books including Peace: The Biography of a Symbol published by National Geographic, and two books waiting for a publisher, My Journey Aboard the Peace Train, and An American Phenomenon of the 60s and 70s: When Painted VW Bugs, Buses and Other Vehicles Became Symbols of Peace, Love and Change – a journal of Ken's photographs of colorfully painted VW bugs, VW buses, vans, pick-up trucks, and sedans from the 1960's and 70's. Read more about Ken's books. Ken's commitment to peace, cooperation and environmental awareness is evident early on. He founded "Bikecology", a national organization dedicated to developing safe bikeways across the country. Read more about "Bikecology". In the mid 70's Ken and his wife Jannice developed the concept of the cooperative board game. Through their company – "Animal Town" – they invented, designed and marketed cooperative board games for children and families. Read more about "Animal Town" and cooperative board games.